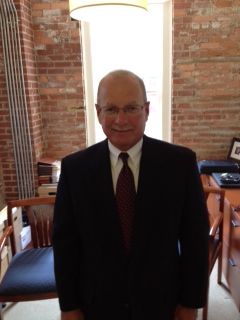 Rick Gammon is of counsel to the firm after 27 years of private practice and 6 years of consulting clients in select matters.  Rick has been involved in countless high-profile criminal matters in both state and federal court and has the expertise and experience essential to guiding clients through the most difficult cases and the most difficult times of their lives.
Rick has distinguished himself as a respected member of the legal community.  He was appointed to the North Carolina State Bar's Disciplinary Hearing Commission (DHC) for a total of nine years.  Rick was the DHC Chairman for three years and regards his time on the DHC as an opportunity to give back to a profession that had allowed him to help so many clients.
Rick's career repeatedly reflects this commitment to clients and the community.  Rick won the Bunn Memorial Award for graduating first in his Police Academy class in 1973 and served in the Raleigh Police Department from 1973 until 1976.  He served on the Wake County Bar Board of Directors in 1989 and the Wake County Superior Court Bench-Bar Committee from 1997 until 1999.  In 2005, Rick accepted the James Iredell Award, which is presented each year to an individual that has made significant contributions to the legal profession and Campbell Law School.
Rick's success is well-recognized by his peers.  He was repeatedly selected as one of America's Best Lawyers and was named to Business North Carolina's Legal Elite for over ten years.  He looks forward to using his expertise, experience, and legal skills to help you should you find yourself facing the unbridled power of the state or federal government.