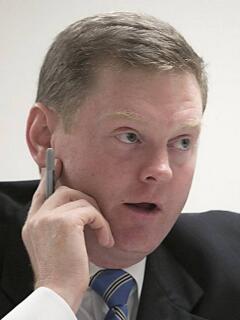 Josh Howard defends people and businesses facing federal criminal charges and investigations. He has more than twenty years of experience as a defense attorney, corporate ethics officer, in-house counsel, and senior federal prosecutor. Josh has spent most of his career in and around the federal courts of North Carolina and in the United States Department of Justice. He has been named to Business North Carolina's "Legal Elite" each year since 2011. He has been recognized as a North Carolina "Super Lawyer" and named to Best Lawyers in America for white collar criminal defense each year since 2015. Super Lawyers has repeatedly recognized him as one of the "Top 100 Lawyers in North Carolina." 
Prior to founding Gammon, Howard, and Zeszotarski, Josh worked as chief ethics officer and in-house counsel to a major government contractor and research institute in Research Triangle Park. He handled internal investigations, government disclosures, and compliance issues typical of a company employing nearly 3,000 people in 40 countries. He has successfully defended law suits brought under the False Claims Act and other procurement fraud allegations. Josh works closely with senior executives and audit committees of corporate boards and has experience handling the issues that concern your business.
Josh's familiarity and experience with corporate compliance and internal investigations is grounded in his nearly ten years as a white collar prosecutor in the United States Department of Justice. Josh took over as a Deputy Criminal Chief in the United States Attorney's Office for the Eastern District of North Carolina in 2006. As the head of the white collar crime section, Josh supervised several federal prosecutors and a certified public accountant in the investigation, charging, and trial of cases in Raleigh, Greenville, New Bern, Elizabeth City, and Wilmington. Josh has handled hundreds of grand jury matters in several states. He presents a wealth of experience working with state law enforcement and regulatory agencies such as the North Carolina Real Estate Commission, the North Carolina Banking Commission, and the Attorney General's Medicaid Fraud Task Force.
Josh has won jury verdicts across North Carolina. Josh began his daily work in federal courts as an Assistant United States Attorney in the Western District of North Carolina in 2001. He investigated and prosecuted white collar crimes such as mortgage fraud, tax evasion, and identity theft. Based in Charlotte and also working in courtrooms in Statesville, Asheville, and Bryson City, Josh led trial teams to victory in cases involving financial fraud and money laundering as well as drug, gun, and immigration crimes. In early 2019, Josh and co-counsel won the total acquittal of a bank president after a six-week Middle District of North Carolina trial involving complex allegations of bank fraud and tax evasion.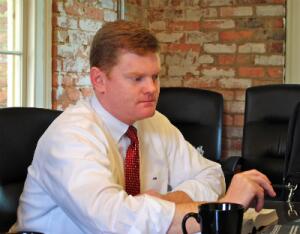 Josh has substantial experience in Washington, DC. Josh helped close out several investigations of the Clinton White House including Whitewater and the Monica Lewinsky affair as an Associate Independent Counsel in Washington, DC in 2000. Josh returned to Washington, DC in 2005 to work in the Justice Department's Office of Legal Policy. At Main Justice, Josh vetted candidates for federal judgeships and worked on a DOJ - White House team supporting the Senate confirmations of Chief Justice John Roberts and Associate Justice Samuel Alito to the United States Supreme Court. Josh was standing next to President George W. Bush in the Roosevelt Room of the White House as the President congratulated John Roberts upon Roberts' confirmation as Chief Justice. Josh has represented a President, a senior White House staffer, members of Congress, judges, state legislators, and other elected officials.
Josh clerked in the Middle District of North Carolina for United States District Judge William L. Osteen, Sr. in Greensboro upon graduation from law school in 1999.
Josh regularly speaks to business, legal, and law enforcement groups on topics of white collar crime and compliance. He published an article challenging the utility of the United States Sentencing Guidelines in evaluating corporate compliance programs in Compliance and Ethics Professional. He has been published by the AICPA and profiled in the Triangle Business Journal. The Chief Judge of the Eastern District of North Carolina appointed Josh to be the district's CJA Panel Representative, the leader of all the district's court-appointed defense attorneys, from 2012 until 2015. The Court also appointed Josh to serve on the Local Federal Criminal Rules Committee. Josh has been active in politics since working as a field staffer for a presidential campaign in Iowa, New Hampshire, and other states in the mid-1990s. The Governor of North Carolina appointed him to the North Carolina Board of Elections in 2013 and he served as its Chairman from 2013 until 2016.